eProcurement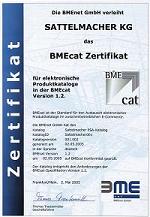 Electronic catalogues in flexible formats – according to your requirements!
We can quickly create electronic catalogues from our data base for the electronic trade between us or for market places or purchasing portals. You can select different formats: BMEcat, Ariba, Excel, Access and various XML-formats.
Besides the BMEcat: we create catalogues according to known classifications: eclass, proficlass, UNSP/SC and ETIM. The structure of the selected classification will be filled with your product data.
The electronic catalogue reaches you by mail or CD depending on the format or it will be implemented in an electronic market place. It is also possible to show the catalogue as your own shopping environment in the internet and to link it with your system.
print
Privacy policy
Imprint